Sound bytes/clips that played on AFVN
If you would like to trade or add to the list please contact parker@webworkz.com.
1966-Dolang-Dolang 1963- All Mary Adrian Cronauer
Armed Forces Radio Services Vietnam(Adrian C.)
Group of Names/shows Turn back the hands of time Aviation Maint.
Barbara Randolph Bobbie the Weather Girl AFVN-Chickenman
History of AFVN Mail Call-write home also Movies around Vietnam
Hawaii R&R Bob Coates Bob Kingsley
Theater Schedule(Bob Rossi) Chris Noel Chu Hoi Info
College Ad 1 College Ad 2 & Stars and Stripes
Creep-Creep Kountry Korner DawnBusters
Doug Jennings 1 Doug Jennings 2 Essay Contest
Foot care Free Postage GI Bill 1 GI Bill 2
GOOOOOOD MOORRRNNNING Vietnam(Don Fox)
Robin Williams-good morning Vietnam Herman show Hour of Power
Hour of Power 2 Johnny Grant Les Howard Jacobi
LSD warning M-16 Maintaince Malaria Pill and chickenman
Your MOS 1970 MPC change Notice Orient Express 1
Orient Express 2 Panorama 1 Panorama 2 with News
Percy Marvelous Piaster spending Bay ridge "quit Smoking"
Re-enlist 1 Re-enlist 2 R&R Tokoyo
Pat Sajak 7&7 your R&R Skag Warning
Stars & Stripes Hour of Love USO 1 USO 2
USO Gal's to write to USO Sweetheart and weather(Milla)
VD warning You Owe it to Yourself Kids around market
The Alternative Voice of America
NEWS
News 2
News 3
My Lai News
Kent state demonstations
More college demonstrations Henry Kissinger on Vietnam
Weather in the U.S. Dow Jones info Martin Luther King
Nixon not endorsed "One Giant Step for Mankind"
SPORTS
Sports 1 Sports 2 Sports 3 Football game Texas
AUSSIE BYTES
Group of Aussie bytes
In the News-Mike Frazier
Greg Riggs
SPECIAL
Oldies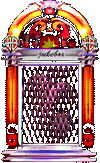 Oldies 2